Adult Education – "The Life, Worship, and Ministry of the Early Church"
When:
March 26, 2023 @ 11:00 am – 12:00 pm
2023-03-26T11:00:00-05:00
2023-03-26T12:00:00-05:00
This spring, Adult Ed is studying Early Christian History. We'll meet every Sunday morning (except Easter, April 9) at 11:00-12:00PM in the Conference Room from March 12 to May 21 to learn about how the Christian faith grew from a small Jewish sect into the official religion of the Roman Empire.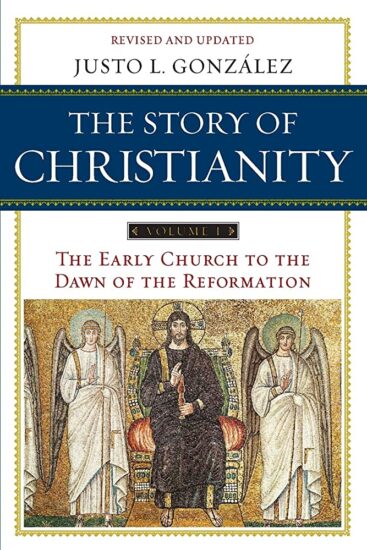 To aid our study, we will be reading chapters 1-12 of "The Story of Christianity" by Justo L. Gonzalez. Thanks to a generous member of the church, copies of this book are FREE for anyone who wants one. For those who still feel inclined to pay some amount toward the cost of their book, please do so by making a donation to Adult Ministries. Donations will be used to advance and expand Adult Ministries at First Pres throughout 2023 and beyond.
Class Schedule (March 12-April 2)
March 12 – "The World as Jesus Found it" (300 BC – 70 AD), chapters 1-2: We explore what the world was like when Jesus walked the Earth, including the political tensions among the Jews living under Roman rule, as well as Greek philosophies popular at that time.
March 19 – "A Church for Jews…and Gentiles Too!" (30-100 AD), chapters 3-4: The first Christian church, started in Jerusalem, was solely made up of Jews. Eventually, some felt called to bring the faith to those outside of the Jewish faith/ethnicity (a.k.a. Gentiles), including the Apostle Paul.
March 26 – "The Life, Worship, & Ministry of the Early Church" (50-200 CE), chapter 11: What was it like being part of the early church? What did worship look like? What did they consider their "mission" and "purpose?"
April 2 – "Rome Burns, Christians Blamed!" (64-96 CE), chapter 5: After a great fire broke out in Rome, Emperor Nero attempted to shift the blame centered on him to the Christians, whose neighborhoods were not as badly affected. As a result, Nero and later Emperor Domitian instituted ruthless—and sometimes theatrical—persecution of Christians.