RECHARGE (for grades 3-8)
What is Recharge?
Recharge is a six-week after-school program for grades 3-8, which meets on Wednesdays from September 16 through October 21.
Each Wednesday, the program opens at 3:30PM and closes at 6:00PM. Families are free to drop off their students anytime between 3:30 and 5:00 and pick them up anytime between 4:30 and 6:30PM
What can my students expect?
It ain't called RECHARGE for nothin'! Each hour will provide a variety of activities to "recharge" their batteries after a long day of virtual- or socially-distanced school
RECHARGE schedule
3:30-4:30PM - outdoor games and hangout time
4:30-5:30PM - age-specific faith-nurture programming (elementary and middle school student separated)
5:30-6:30PM - Pizza dinner & movie on the lawn. Possibly another game too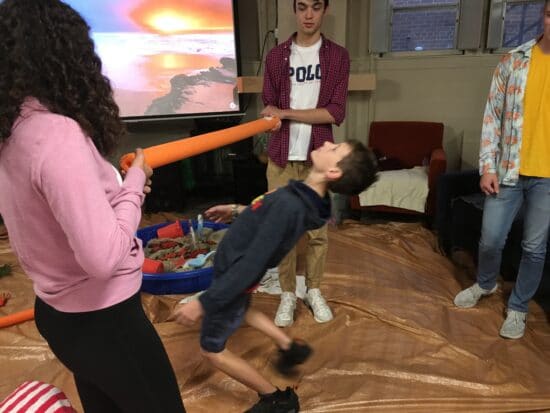 How about safety?
Although we cannot ensure 100% risk-free programming, we will be implementing activities and procedures that encourage social-distancing. We will also require students to wear masks. Cindi and Alex will be monitoring the CDC and La Crosse County Health Department suggestions regularly to stay up-to-date with safety measures.
Why do we have to register for RECHARGE?
We are asking families to complete the registration form prior to their students' participation in the program in order to ensure that the number of students at each meeting will fall within the recommended maximum # for gatherings from the CDC & LCHD.
RECHARGE Registration
Please complete this form before bringing your student to our program!